Kavo is a big classroom bully. He hates Kuzco because Kuzco makes fun of how Kavo speaks (he hates Kuzco so much Kavo challenged him to a fight). He easily becomes angry. Oddly, he is a member of the Kuzco Academy musical club.
Trivia
Kuzco calls him Kavo the Caveman.
He first appeared in the episode "The Big Fight" but was formaly introduced in "The Mystery of Micchu Pachu " 5 episodes later from his debut.
He can beat Kronk in a fight.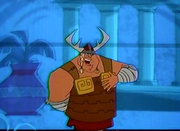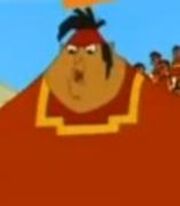 Ad blocker interference detected!
Wikia is a free-to-use site that makes money from advertising. We have a modified experience for viewers using ad blockers

Wikia is not accessible if you've made further modifications. Remove the custom ad blocker rule(s) and the page will load as expected.